Toyota Prado Land Cruiser

In 1933 the automotive division of Toyota Automatic Loom Works was established. The origins of the Toyota Land Cruiser began some five years after the Second World War, when US Army Jeeps were a common sight in Japan. These were the only 4×4s available and at the time there was a need for a vehicle a little larger than the Jeep and one that could be built locally as part of the reconstruction programme meant to




revitalise Japan's economy. The US Army and the Police Reserve approached Toyota Motor Corporation with a request to design and produce such a vehicle. Toyota used its experience gained during the war when it produced the light scout car, the AK10.In only five months a Jeep-like prototype called the Toyota Jeep was built. Willys quickly pointed out that this name would be an infringement on its trademark, and in the following year it was given a new name – the Toyota Model B-85. Production commenced in 1953 and a year later, after 298 Model B-85s had been produced, so the name Land Cruiser made its mark on the world.Not surprisingly, it looked very much like an American Jeep. It had a split front windscreen, the only Toyota ever to have one, and was driven by a 6-cylinder 63kW engine and a gearbox which initially had no synchromesh whatsoever, but later was given syncros on the two top ratios only. The 1963 FJ25 model was a short wheelbase machine wit a 6-cylinder 236 cubic-inch engine and part time four-wheel drive which could be engaged without stopping. This powerplant remained the only engine available until 1968.
Toyota Prado Land Cruiser
Toyota Prado Land Cruiser
Toyota Prado Land Cruiser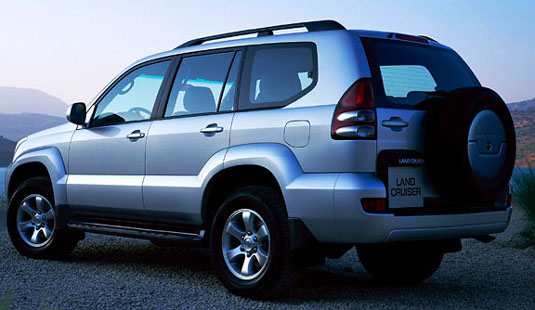 Toyota Prado Land Cruiser
Toyota Prado Land Cruiser