2011 BAC Mono Track Car top View
2011 BAC Mono Track Car Front View
2011 BAC Mono Track Car Front Angle View
2011 BAC Mono Track Car Back Side View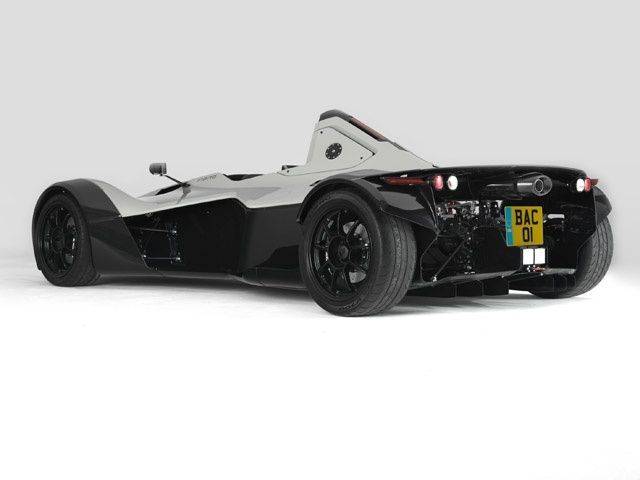 2011 BAC Mono Track Car Rear View
In the midst of all the top names in sports car history, Briggs Automotive Company (BAC) is stepping up to the plate with their new lightweight, ultra high performance, road legal Mono. The BAC Mono is designed and manufactured using the latest racing technology and is battling for top billing amongst vehicles like the Ariel Atom and KTM X-Bow.
The BAC Mono track is a single central-seat featuring an aggressive design. It is constructed from high-strength carbon fiber composite and is powered by a 2.3 liter four-cylinder engine that delivers a total of 280 HP. This engine sprints the car to an impressive top speed of 170 mph.
In the official statement, BAC describes their work: "Aimed at drivers who seek a purist driving experience and for whom design, engineering excellence and performance are of paramount importance, Mono is an aggressive design and will set a new benchmark in the small, but elite segment of radical, lightweight sports cars."
For those interested, the Mono is currently on sale for £66,625, or about $107,400 at the current exchange rates, plus local taxes.
UPDATE 12/09/2011: Any fans of the special BAC Mono will be happy to hear that the car will be imported to the US market by Sector111 LLC, California. Only 12 units will be offered at a starting price of $130,000 each.