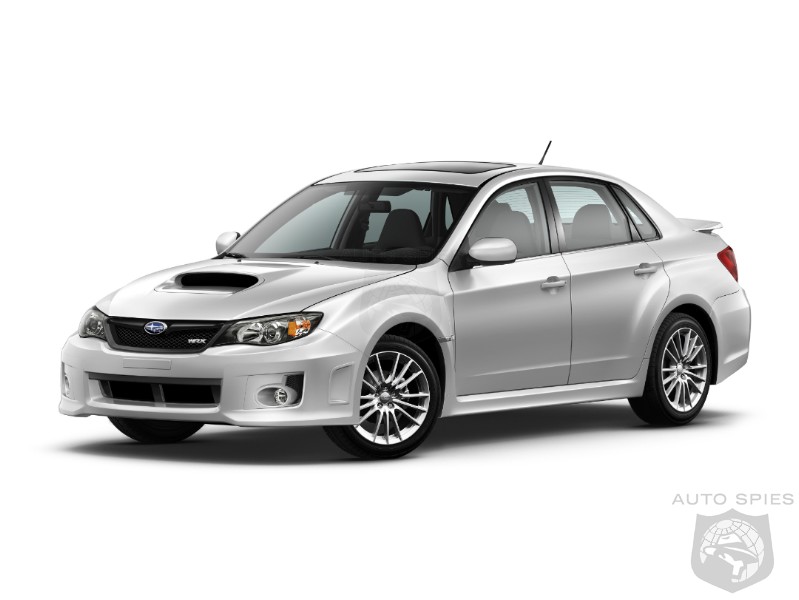 2011 Subaru Impreza WRX
SUBARU INTRODUCES 2011 IMPREZA WRX MODELS WITH NEW WIDE-BODY DESIGNS AND ENHANCED HANDLING PERFORMANCE
-New WRX 4-Door and 5-Door Models Adopt Wide-Body Design
-Wider Track and Tires Enhance Grip
2011 Subaru Impreza WRX
Subaru of America today introduced the new 2011 Impreza WRX models, which for the first time use a wide-body design like that of the brand's iconic WRX STI® performance flagship model.
The wider body designs give the 2011 WRX an aggressive road presence and also allow wider track dimensions.

2011 Subaru Impreza WRX
An approximately 1.5-inch increase in front and rear track, firmer rear subframe bushings and wider 17-inch wheels and tires deliver improved grip in the 2011 WRX. The standard wheels are now 17 x 8-in. vs. 17 x 7-in. in the 2010 model, and tire size is now 235/45R17 vs. 225/45R17.
The 2011 Impreza WRX models arrive in Subaru dealerships this summer. Both are powered by a 265-hp turbocharged/intercooled 2.5-liter 4-cyl. Boxer engine teamed with a 5-speed manual transmission. This highly responsive engine produces 244 lb.-ft. of peak torque at 4,000 rpm.
2011 Subaru Impreza WRX