News For Lada Niva
Joint venture of General Motors and AvtoVAZ. General Motors used its engineering know-how to develop and enhance Lada's 2nd generation Niva, code-named 2123.
The end result, known as the Chevrolet Niva was unveiled in September, 2003. There were 55150 LAD Niva's assembled in 2004
.
The result? A smashing success. The Niva was joined in 2004 by the Chevrolet Viva, both manufactured in Togliatti, Russia. The 100,000th GM-AvtoVAZ vehicle rolled off the assembly line in late May, 2005. One sign of the Niva's amazing popularity is the rate at which they're stolen -- they were the most popular target for Russian car thieves in 2004. In fact, over 6% of the Nivas produced since 2002 have been stolen. A good alarm appears to be mandatory. As does a rottweiler.
By the way, the original LADA Niva is still manufactured.
LADA Niva Review( Overview)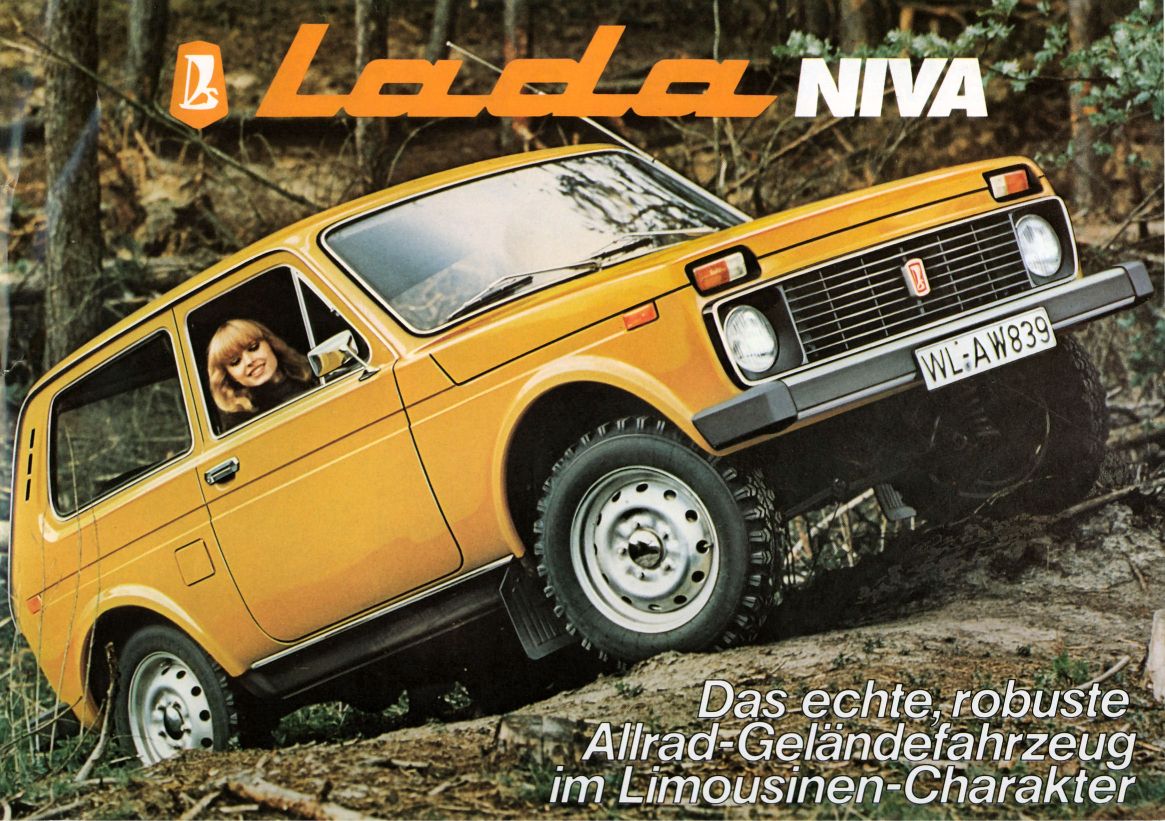 The Chevy Niva is built in a joint-venture with Russia's number-two automaker, AvtoVAZ, and it's loosely based on the Soviet-era LADA Niva that's been the Eastern bloc's personal 4x4 of choice since its launch in 1977. Both are unibody trucks with control-arm front and live-axle rear suspensions, and each comes standard with a five-speed stick and two-range transfer case. Relative to the U.S. market's smallest true 4x4, the Suzuki Grand Vitara, the Niva is 16.4 inches shorter, on an 8.3-inch-longer wheelbase-good for smoothing out rough roads.
Short gearing helps the sturdy fuel-injected 1.7-liter four's 95 horses simulate brisk acceleration off the line, but overall performance is best described as deliberate. Average fuel economy on the Euro cycles is almost 23 mpg, which gives drivers about 350 miles to find the next gas stop. A high steering ratio with plenty of turns lock-to-lock minimizes kickback on rocky roads, and the brake pedal travels rather far before any retardation is felt.
Yet, for the money (a loaded one with power front windows, air-conditioning, and heated seats front and rear tops out just under $14,000), its popularity is understandable. Not only are 35,000 of them bought and paid for each year, but almost six percent of those wind up stolen
.
CHEVROLET NIVA Technical specifications :
Fully loaded mass – 1800 kg
Unladen mass – 1350 kg
Load carrying capacity – 450 kg
Luggage compartment capacity – 320 l (with folded seats – 650 l)
Allowable carload weight with roof rack – 75 Kg
Allowable weight of towed trailer with brakes – 1200 kg (without brakes – 600 kg)
Vehicle dimensions: length – 4048 mm, width – 1770 mm, height – 1652 mm
Base – 2450 mm
Front track – 1450 mm, Rear track – 1440 mm
Clearance – 200 mm
Turning radius – 5.7 m
Engine – gasoline, 1.7 l four cylinder in-line with multipoint injection, power 80hp
Maximum s peed – 140 k m/h
Fuel tank v olume – 58 l
Displacement – 1690 cubic cm
Bore diameter – 82 mm
Engine stroke – 80 mm
Compression Rate – 9.3
Maximum Torque – 127.5 Nm
According to Euro 2 requirements
Transmission: constant four-wheel drive by interaxle locking differential. Manual, five-speed gear box. Two-speed transfer case with interaxle differential which has assisted locking.
Spiral spring, independent, double-lever front suspension. Spiral spring, rigid axle-type five-rod rear suspension.
Front disc brakes. Rear drum brakes. 9'' v acuum booster
Tire d imensions (radial) 205/70 R15, 205/75 R15, 215/65 R16